Buy Industrial style lighting fixtures in Dubai UAE
The best shop where you can order a full range of decorative industrial lamps
Industrial lighting
Decorative Old look luminaries
Industrial style is the most natural for electric lighting and characterized primarily by stability, functionality and durability. In addition to illumination, industrial-style fixtures should create a certain atmosphere inherent only in production workshops or warehouses. Moreover, these features should be quite subtle and accurate. For this purpose, both authentic old lights and stylized modern analogues can be used.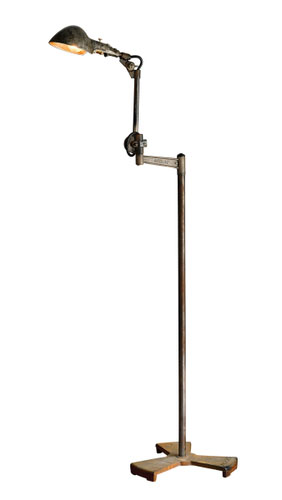 Retro lantern today
Trendy decorative design
Suspended lights are very often used for lighting in factories. They are considered to be classic in rooms with an industrial design style. Such lamps are especially effective to decorate bars & restaurants. In residential houses such retro fixtures are most likely used in kitchens. In apartments it is customary to use mainly wall or floor lamps. Usually these lamps have several sections that are also capable of changing their position, and illuminate various areas, often performing the function of not only the main lighting, but also the backlight.
Buy industrial lights in Dubai
Advantages of Elettrico Shop
Natural Materials
We sell lights made of high quality natural materials: brass, bronze, glass, wood.
Guarantee
All products are certified to use in UAE. We provide guarantee from manufacturer.
A large range
100 different models of retro industrial lighting fixtures are available in our showroom in Dubai UAE.
Installation services
You can purchase lamps with our installation services.