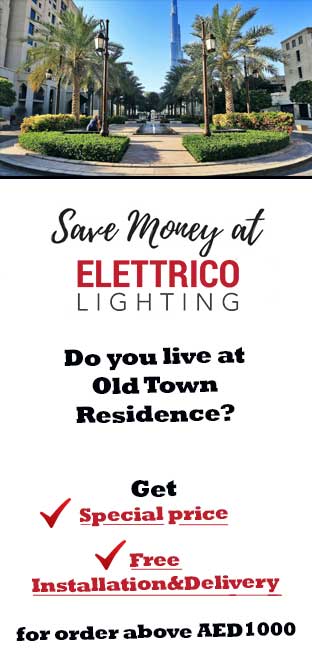 A special offer for Old Town Residents (Down Town Dubai)
There is a special offer for lighting fixtures especially for residents of The Old Town district in Dubai Down Town. We provide a special prices & free installation services for customers who is resident of the Old Town district. You can buy lighting fixture we have in stock with discount & get professional installation services for free.
All products in stock are presented here for your reviewing and ordering.
Special offer assortment